Bijdrage voor een Engelstalige site, van bomen-volgers. Het idee erachter is om 12 maanden lang 1 boom te volgen. Wij hebben de grote wilg in de achtertuin gekozen.
Autumn is wel on its way.
Or so the calendar says.
The willow tree is standing strong.
Autumn storms have not arrived yet.
But the leaves start to fall.
The greyish green into green-yellow.
Under the willow: a carpet
of slender sheets of leaves.
Soon the storms will come
The wind will roar.
The willows winter shape appears.
In a silhouet of branches.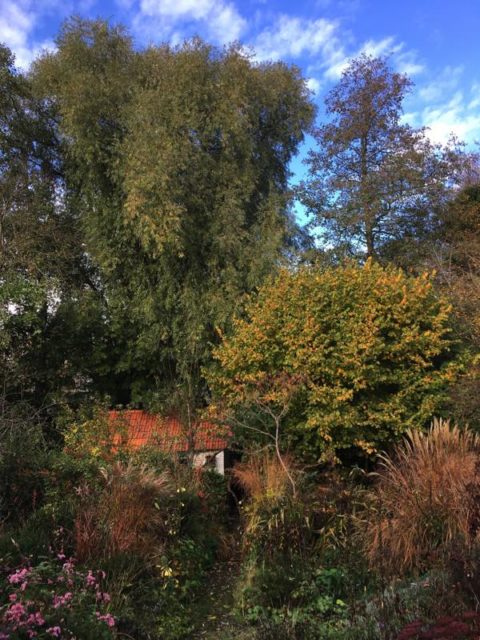 tree following 1
tree following 2
tree following 3
tree following 4
tree following 5
tree following 6
tree following 7
tree following 8