Laatste bijdrage voor een Engelstalige site, van bomen-volgers. Het idee erachter is om 12 maanden lang 1 boom te volgen. Wij hebben de grote wilg in de achtertuin gekozen.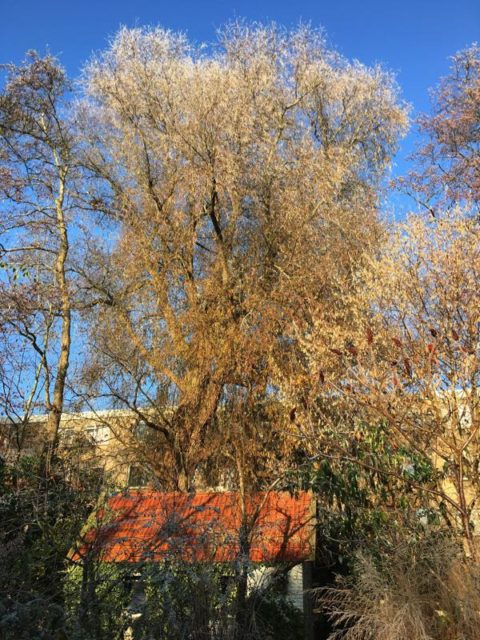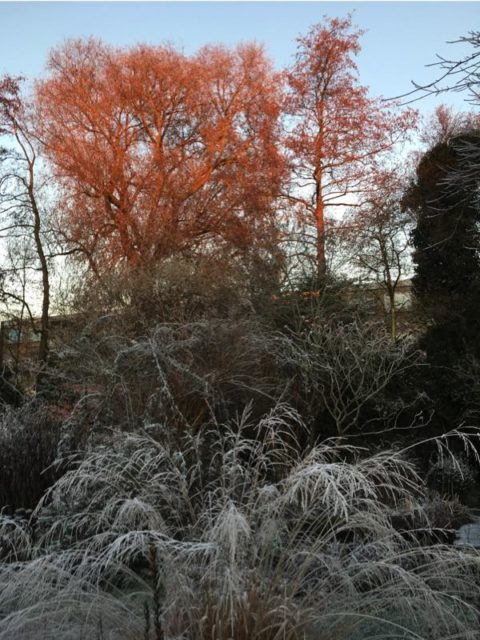 Almost every month this year I posted a willow blog. The majestic willow in the far corner of our backyard still dominates the garden view. Early November it was still filled with leaves, and after the first november storm still almost half of the leaves klinged to the branches. But a few nights of medium to severe frost (-10 degrees Celsius), did the trick.
Almost all remaining leaves have dropped.
Resulting in a colourfull carpet of leaves under the tree.
For a short time only.
The wind, but most of all the worms, will make the leaves disappear.
Ah, beautiful red colour, when the sun rises just above our house and illuminates the top of the trees.
tree following 1
tree following 2
tree following 3
tree following 4
tree following 5
tree following 6
tree following 7
tree following 8
tree following 9